Pre-Medical/Pre-Dental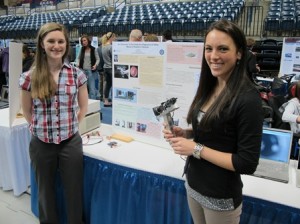 The B.S. degree program in Biomedical Engineering can help satisfy the necessary coursework required by most medical and dental schools if certain electives are taken. Prospective undergraduate students preparing for a professional career in medicine and dentistry should explore UConn's Special Program in Medicine or Dental Medicine. When admitted to these programs as a college freshman, you begin a coordinated curriculum that includes four years of undergraduate work and admission to UConn's Schools of Medicine or Dental Medicine, if all requirements are met*. If not accepted into these programs, BME students may follow the pre-medical or pre-dental curricula developed in conjunction with the BME faculty and the UConn Pre-Med and Pre-Dental advisors Drs. Keat Sanford, Joseph Crivello, and Thomas Abbott. The BME Program recommends that pre-med/pre-dental students meet with one of these advisors at least once per semester to get the most up-to-date information on Medical and Dental school admission requirements and the MCAT/DAT exams. Go to http://premed.uconn.edu/ for more information or to schedule an appointment with one of these advisors.
Click here for the BME Pre-Med/Pre-Dental 4 year curriculum.
*The BME Department is not responsible for these programs. Please contact the University of Connecticut Undergraduate Admissions office or the UConn Pre-Med/Pre-Dental office for requirements and the most up-to-date information.