BME Graduate Students Receive Two Grants to Continue Developing Patient – Caregiver Communication Device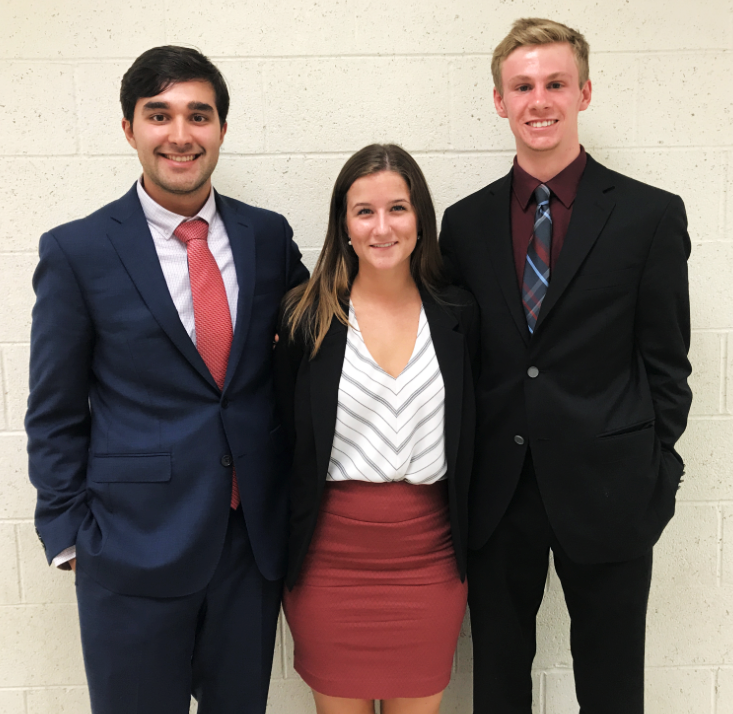 Pictured from left are graduate students Daniel Yasoshima, Paige Murphy, and Thomas Cotton.
BME graduate students Tom Cotton, Dan Yasoshima and Paige Murphy, along with their BME faculty advisor Dr. Patrick Kumavor, have developed a novel patient-centered communication device. The device promotes quality care by enhancing patient- caregiver communication using a method that allows specific needs to be communicated effectively. It also has a hands-free feature that allows handicapped patients with motor impairments to interact with the caregiver. Funding for the device was secured through the National Science Foundation Accelerate UConn Grant and Aetna Foundation Innovate Health Yale Grant. The device just received approval from the UConn Institutional Review Board for clinical trials at UConn's onsite student infirmary. In addition, the team has been invited by Yale University to apply for an additional $25K grant to further develop the device. 
The team received $3000.00 from Accelerate UConn at the beginning of last semester to refine their device. Soon afterwards it received another $2500.00 from Aetna Foundation Innovate Health Yale Grant, which made it eligible to apply for an additional $25K. Just this week, the team received approval from UConn IRB for the device to begin clinical trials starting this semester at the student infirmary. Furthermore, the device is being reviewed by the FDA to determine the applicable regulatory pathway. The next stage will be to patent the product ,and it is currently being evaluated by UConn Law Clinic.