Welcome to the Department of Biomedical Engineering at the University of Connecticut!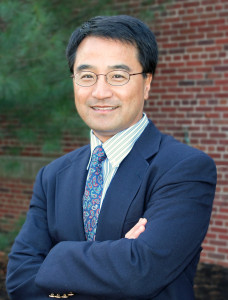 The goal of our department is to rigorously educate our students in diverse fields of biomedical engineering by building on a strong foundation in engineering, mathematics, and biology, and to include a core competency in a specific area of bioengineering.  Particular focus is given to in-depth education in the biological and engineering concepts underlying physiological processes. The principal means of accomplishing this goal is through a comprehensive, interdisciplinary curriculum, which begins with a critical understanding of engineering, mathematics, chemistry, physics, and biology, building towards succeeding in biomedical research and development. 
From this basic engineering and science foundation, the curriculum develops into an integrated, core set of biomedical engineering courses, formulated with respect for the rapidly evolving and expanding nature of our discipline, and is based on principles at the interface of engineering and biology.  This curriculum, and the track design, allow a critical understanding of how organisms develop and respond to their environment at the level of the cell, tissue, and organ. Our student is able to build upon this background with supplementary engineering courses either within BME, or other disciplines of engineering, physics, chemistry, or biology.
The BME Department at UConn was formed in 2012, after the initiation of a BME graduate program in 1965; the undergraduate program was implemented in Fall 2001.  The BME department has a highly qualified and motivated faculty dedicated to teaching, research, and service with exceptionally close interfaculty relations.  There are currently 44 Core faculty members. The department has hired eight new faculty in the past three years.  Our faculty members' research on the Storrs campus is now conducted in a new building where BME inhabits 12,000 sq. ft. of research space. Faculty also have 6,000 sq. ft. of completely renovated space at UConn Health on the Farmington campus.  Additionally, BME-Storrs will continue to occupy the Bronwell building, which provides both undergraduate teaching and faculty research laboratories.   
We are in an exciting time, as UConn is in the midst of impressive growth backed by more than a billion dollars from Next Generation Connecticut and Bioscience Connecticut.  These initiatives will significantly enhance research, innovation, and entrepreneurship, generating long term economic growth and bringing UConn recognition as a top public research university.  As a part of Bioscience Connecticut, UConn has partnered with The Jackson Laboratory for Genomic Medicine which will foster closer research collaborations with BME faculty at Storrs and the UConn Health Farmington campus.
The above-noted initiatives and recent faculty recruitment will help to further expand our expertise, build on existing core competencies, and help forge stronger partnerships with the UConn Health Science Center, The Jackson Laboratory for Genomic Medicine, and across departments at Storrs.
As Chair I am excited to continue the mission of UConn BME and promote excellence in our academics and research. I look forward to leading the BME Department during this time of growth driven by the State of Connecticut and UConn's own initiatives, and hope to significantly enhance educational programs, help forge stronger partnerships between the UConn campuses, and grow the department into a top-ranked program in the country.