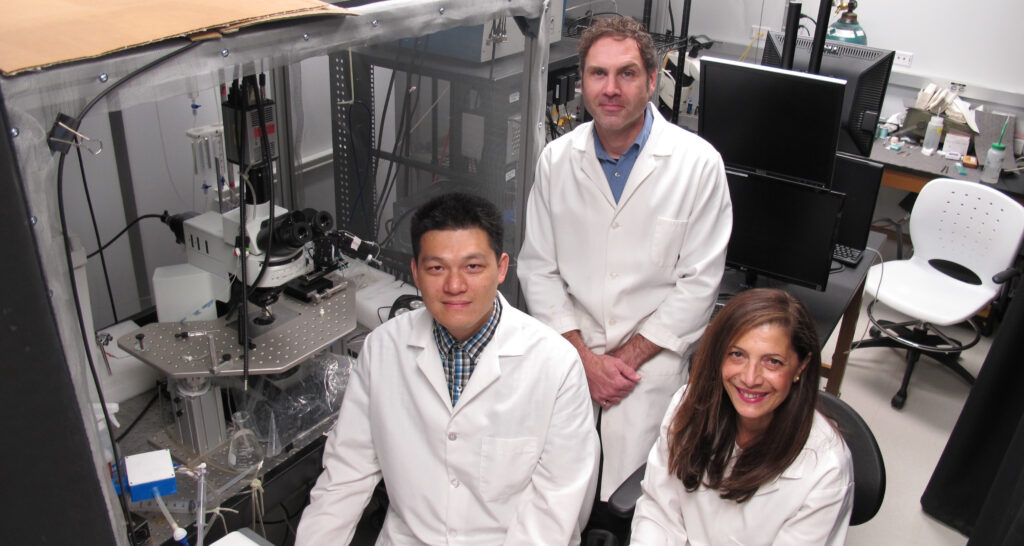 Drs. Bin Feng, David Pierce and Sharareh Emadi awarded a new NIH R01 award. Dr. Feng is the PI and Drs. Pierce and Emadi are Co-Investigators. The proposal is entitled "The role of lumbar splanchnic innervations in visceral nociception and pain."
A short summary of his funded study is provided below:
Chronic visceral pain is the cardinal symptom of patients with irritable bowel syndrome (IBS) affecting up to 15% of the U.S. population. Efficacious and reliable therapeutic intervention is still unavailable despite the tremendous economic burden imposed by visceral pain. Our new neural and mechanical data suggest an underappreciated role for lumbar splanchnic afferents in encoding colorectal distension, an 'adequate' noxious stimulus that evokes visceral pain in IBS patients. Accordingly, this project will investigate lumbar splanchnic afferent neural encoding of colorectal distension and nociception at macro- and micro-mechanical, and molecular levels. This work will provide a rationale to identify novel biomechanical and potential `drugable' targets for managing chronic IBS pain while minimizing off-target effects on the central nervous system.
The award is for five-years (9/1/2019-6/30/2024) and the amount is $1,985,880.
Congratulations to Drs. Feng, Pierce and Emadi for this fantastic achievement!
Published: Sep 12, 2019