Major in Biomedical Engineering – Curriculum
2023-2024
2022-2023
2021-2022
2020-2021
2019-2020
2018-2019
2017-2018
2016-2017
2015-2016
2014-2015
2013-2014
BME Electives for Catalog Year 16-17 and earlier
Track Electives for Catalog Year 16-17 and earlier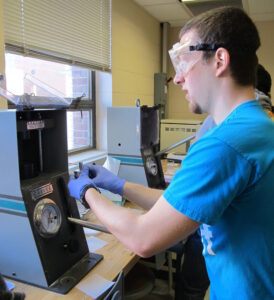 Minor in Biomedical Engineering
A minor in Biomedical Engineering is offered for engineering students at the University of Connecticut who wish to expand their knowledge in the field. For a detailed explanation of the minor degree in Biomedical Engineering and the plan of study form, please click here.
Introduction to the Undergraduate BME Concentrations
The BME program offers four concentrations in Biomedical Engineering. Click here for more information about each of the concentrations.