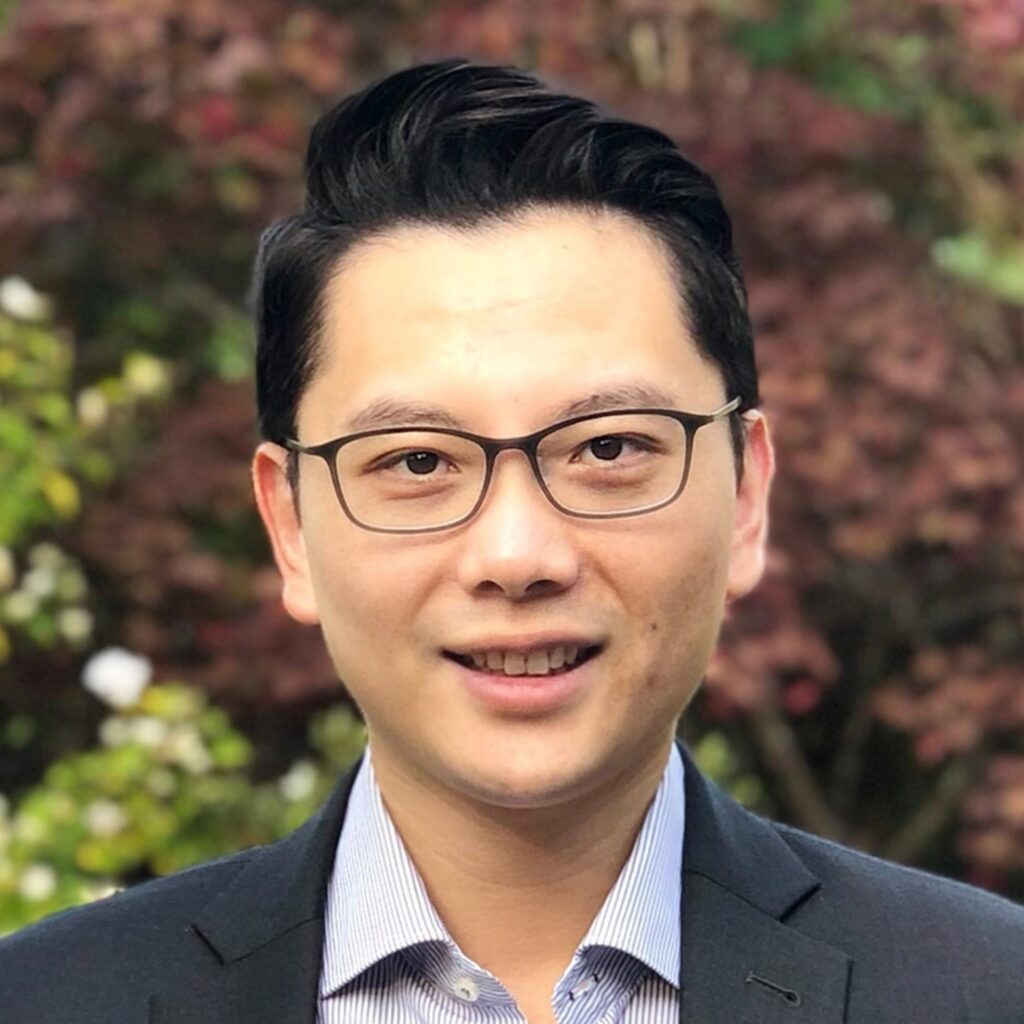 Yupeng Chen, Ph.D.
Associate Professor
Research Interests: 
DNA-inspired Nanomaterials and Nano-devices, Drug and Gene Delivery, Tissue Engineering, Regenerative and translational Nanomedicine
Email: yupeng.chen@uconn.edu
Lab website: https://nanomedicine.bme.uconn.edu/
Facebook page: https://www.facebook.com/Yupeng.Chen.Nanomedicine/
Address:  
Bronwell 210, 260 Glenbrook Road, Unit 3247
University of Connecticut
Storrs, CT 06269-3247
Office Phone: (860) 486-7911
Office Fax: (860) 486-2500
Education:
BS (Chemistry) Fudan University
MS (Biomedical Engineering) Brown University
PhD (Nanomaterials and Nanomedicine) Brown University
---
Research Summary:
Research in my laboratory focuses on design, synthesis, evaluation and application of DNA-inspired Janus-base nanomaterials. Janus-base nanomaterials are self-assembled from small-molecule units mimicking DNA base pairs and amino acids. Due to their versatile and biomimetic nature, we can engineer these nanomaterials into a variety of non-covalent architectures and devices for biomedical applications. Our lab has three directions:
1) Molecular Engineering. Utilizing molecular design, organic synthesis and computational modeling approaches, we design, synthesize and characterize a family of small molecules with multiple hydrogen donor-acceptor pairs, named "Janus bases".
2) Drug and Gene Delivery. We assemble Janus bases with drugs and therapeutic RNAs or DNAs to generate "4D" non-covalent nanodevices, named "Nanopieces". Superior than conventional drug delivery vehicles, these tiny, nano-rod shaped Nanopieces can penetrate into deep tissues with dense extracellular matrix such as cartilage, brain and solid tumors.
3) Tissue Engineering and Regenerative Medicine. We has created a "4D" nanostructure named "Nano-Matrix". It is fabricated from Janus bases and extracellular matrix proteins. The Nano-Matrix create a bioactive microenvironment to mediate stem cell differentiation and promote target tissue regeneration. Importantly, it is an injectable scaffold which can self-assemble and localize at the injury site, suitable for "difficult-to-reach" tissue injuries such as growth plate fracture and brain damage. Furthermore, relying on these highly versatile Nano-Matrices, we are able to build engineered tissue constructs and tissue chips mimicking authentic tissue functions.   
Honors and Awards:
New Investigator Recognition Award (NIRA), Orthopaedic Research Society, San Antonio, 2013. (The top-one prize winner among 10 awardees selected from 40 finalists out of 545 applicants all over the world.)
Faculty Early Career Development (CAREER) Award, National Science Foundation, 2017.
Selected Publications:
X. Sun, Y. Chen, H. Yu, J. T. Machan, A. Alladin, J. Ramirez, R. Taliano, J. Hart, Q. Chen, R. M. Terek. Anti-miRNA Oligonucleotide Therapy for Chondrosarcoma. Mol Cancer Ther. 2019 Jul 24. pii: molcanther.1020.2018. doi: 10.1158/1535-7163.MCT-18-1020. PMID: 

31341031

L. Zhou, A. Yau, H. Yu, L. Kuhn, W. Guo and Y. Chen. Self-assembled biomimetic Nano-Matrix for stem cell anchorage. J Biomed Mater Res A. 2020 Apr;108(4):984-991. doi: 10.1002/jbm.a.36875. PMID: 

31904174

M. Sun, J. Lee, Y. Chen and K. Hoshino. Studies of nanoparticle delivery with in vitro bio-engineered microtissues. Bioactive Materials 2020; 5(4); 924-937. DOI: https://doi.org/10.1016/j.bioactmat.2020.06.016. PMID: 

32637755

A. Yau, J. Lee, Y. Chen. Nanomaterials for Protein Delivery in Anticancer Applications. Pharmaceutics 2021, 13, 155. DOI: https://doi.org/10.3390/pharmaceutics13020155. PMID: 

33503889

J. Lee, I. Sands, W. Zhang, L. Zhou, Y. Chen. DNA-inspired nanomaterials for enhanced endosomal escape. Proc Natl Acad Sci USA. May 11, 2021 118 (19) e2104511118. DOI: https://doi.org/10.1073/pnas.2104511118