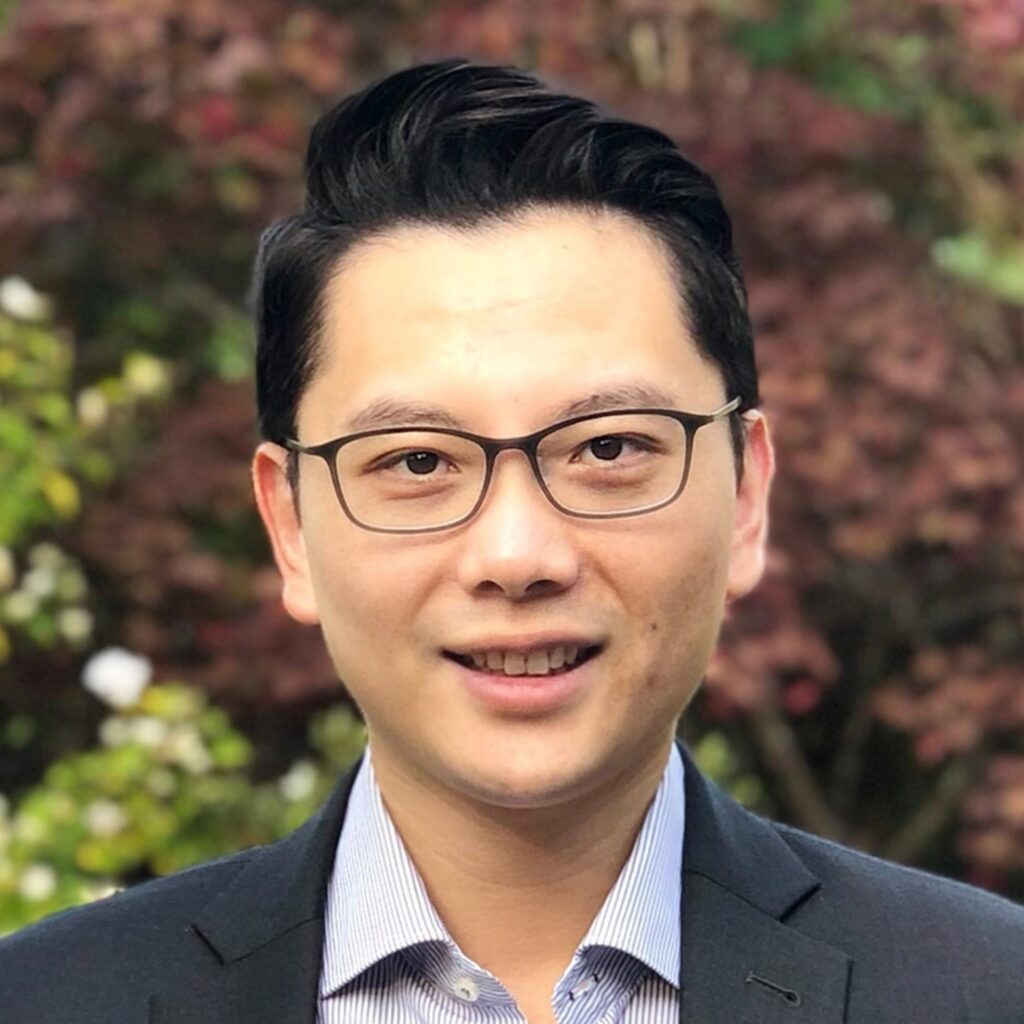 Yupeng Chen, Ph.D.
Associate Professor
Research Interests: 
DNA-inspired Nanomaterials and Nano-devices, Drug and Gene Delivery, Tissue Engineering, Regenerative and translational Nanomedicine
Email: yupeng.chen@uconn.edu
Lab website: https://nanomedicine.bme.uconn.edu/
Facebook page: https://www.facebook.com/Yupeng.Chen.Nanomedicine/
Address:  
Bronwell 210, 260 Glenbrook Road, Unit 3247
University of Connecticut
Storrs, CT 06269-3247
Office Phone: (860) 486-7911
Office Fax: (860) 486-2500
Education:
BS (Chemistry) Fudan University
MS (Biomedical Engineering) Brown University
PhD (Nanomaterials and Nanomedicine) Brown University
---
Research Summary:
Research in my laboratory focuses on design, synthesis, evaluation and application of DNA-inspired Janus-base nanomaterials. Janus-base nanomaterials are self-assembled from small-molecule units mimicking DNA base pairs and amino acids. Due to their versatile and biomimetic nature, we can engineer these nanomaterials into a variety of non-covalent architectures and devices for biomedical applications. Our lab has three directions:
1) Molecular Engineering. Utilizing molecular design, organic synthesis and computational modeling approaches, we design, synthesize and characterize a family of small molecules with multiple hydrogen donor-acceptor pairs, named "Janus bases".
2) Drug and Gene Delivery. We assemble Janus bases with drugs and therapeutic RNAs or DNAs to generate "4D" non-covalent nanodevices, named "Nanopieces". Superior than conventional drug delivery vehicles, these tiny, nano-rod shaped Nanopieces can penetrate into deep tissues with dense extracellular matrix such as cartilage, brain and solid tumors.
3) Tissue Engineering and Regenerative Medicine. We has created a "4D" nanostructure named "Nano-Matrix". It is fabricated from Janus bases and extracellular matrix proteins. The Nano-Matrix create a bioactive microenvironment to mediate stem cell differentiation and promote target tissue regeneration. Importantly, it is an injectable scaffold which can self-assemble and localize at the injury site, suitable for "difficult-to-reach" tissue injuries such as growth plate fracture and brain damage. Furthermore, relying on these highly versatile Nano-Matrices, we are able to build engineered tissue constructs and tissue chips mimicking authentic tissue functions.   
Honors and Awards:
New Investigator Recognition Award (NIRA), Orthopaedic Research Society, San Antonio, 2013. (The top-one prize winner among 10 awardees selected from 40 finalists out of 545 applicants all over the world.)
Faculty Early Career Development (CAREER) Award, National Science Foundation, 2017.
Selected Publications:
Chen, J. Cossman, C. T. Jayasuriya, X. Li, Y. J. Guan, V. Fonseca, K. Yang, C. Charbonneau, H. Yu, K. Kanbe, P. X. Ma, E. Darling and Q. Chen*. Deficient Mechanical Activation of Anabolic Transcripts and Post-Traumatic Cartilage Degeneration in Matrilin-1 Knockout Mice. PLOS One. 2016 Jun 7;11(6):e0156676.

Chen, H. Yu, Y. Chen, "Nanomaterials Compositions, Synthesis, and Assembly", US and International Patents in WO, US, EP, CA, CN, KR, JP. Published in 2017. US20170362238A1

Liu, J. Wang, Y. Chen, Z. Zhang, L. Saunders, E. Schipani, Q. Chen, P. X. Ma. Suppressing mesenchymal stem cell hypertrophy and endochondral ossification in 3D cartilage regeneration with nanofibrous poly(l-lactic acid) scaffold and matrilin-3. Acta Biomater. 2018 Jun 22. pii: S1742-7061(18)30373-8.

Yau, H. Yu and Y. Chen. mRNA Detection with Fluorescence-base Imaging Techniques for Arthritis Diagnosis. Journal of Rheumatology Research. 2019; 1(2): 39-46.

Sun, Y. Chen, H. Yu, J. T. Machan, A. Alladin, J. Ramirez, R. Taliano, J. Hart, Q. Chen, R. M. Terek. Anti-miRNA Oligonucleotide Therapy for Chondrosarcoma. Mol Cancer Ther. 2019 Jul 24. pii: molcanther.1020.2018. doi: 10.1158/1535-7163.MCT-18-1020.